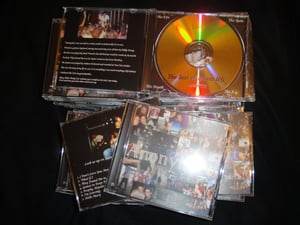 $

10.00 - On Sale
"The life, the joy, the pain, the dead. Anonymity."
The new Last of whats left cd is out now!
If you dont wanna wait for a real copy you can buy the mp3s on itunes. (or get both)
http://itun.es/iFF7h5
please help real music. Help us stand a fighting shoot in this fake world of club music and fucking rap beats..
Listen to the tracks here:
http://www.purevolume.com/Thelastofwhatsleft/albums/Anonymity
TRACK LIST:
1. I dont love you any more
2. what if i
3. They found me in a car
4. Games to keep my love
5. Deeply, hopeless,in love
6. Im leaving
7. Hello marry
8. Spoke any words
9. kiss my nose
10.I am the only one
11.Were just thew
12.Envy
13.Sadness overcasting
14.her and me(hidden track)
Bonus:
15. alone or alive (live)
16. spoke any words (live)
S&H is $2